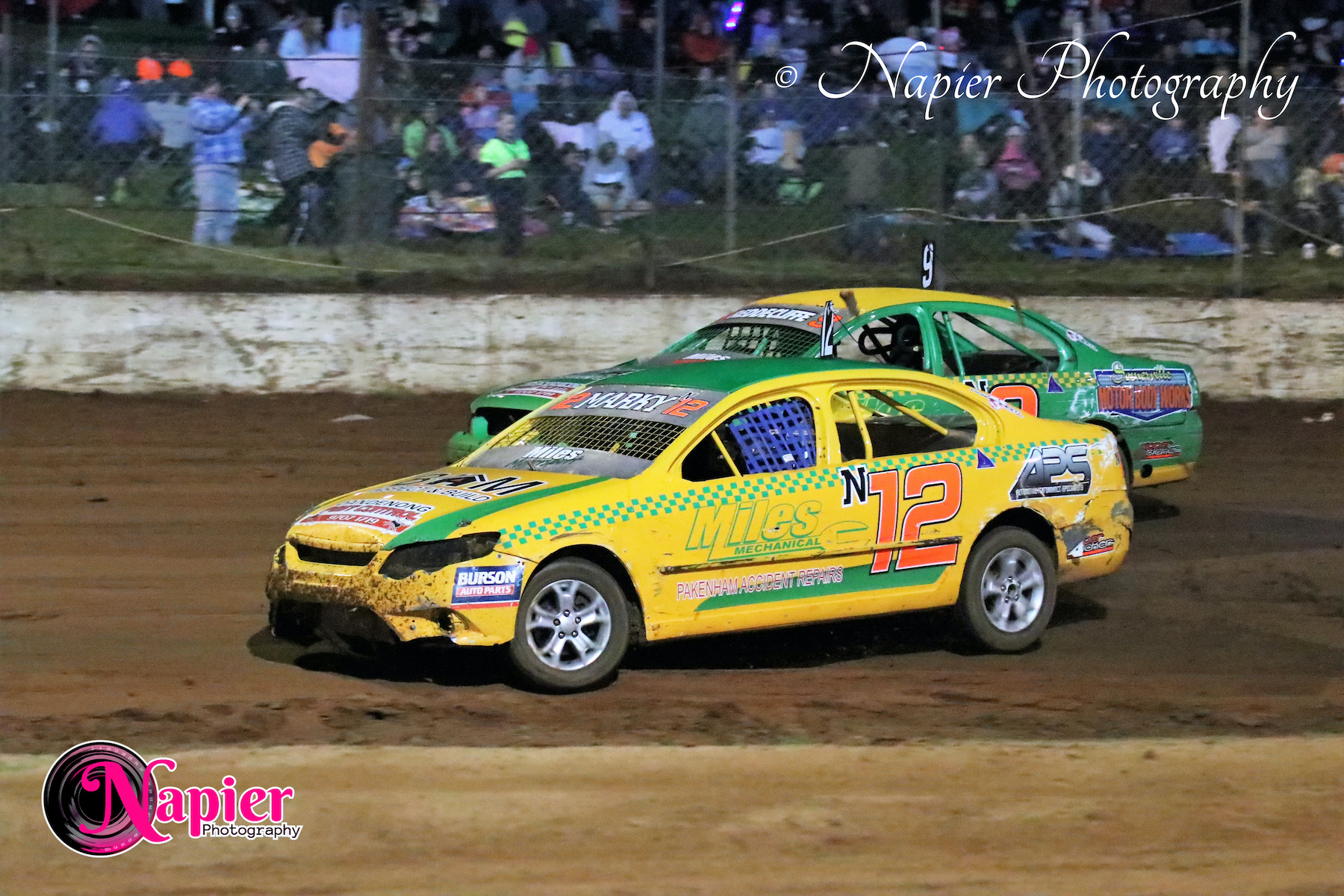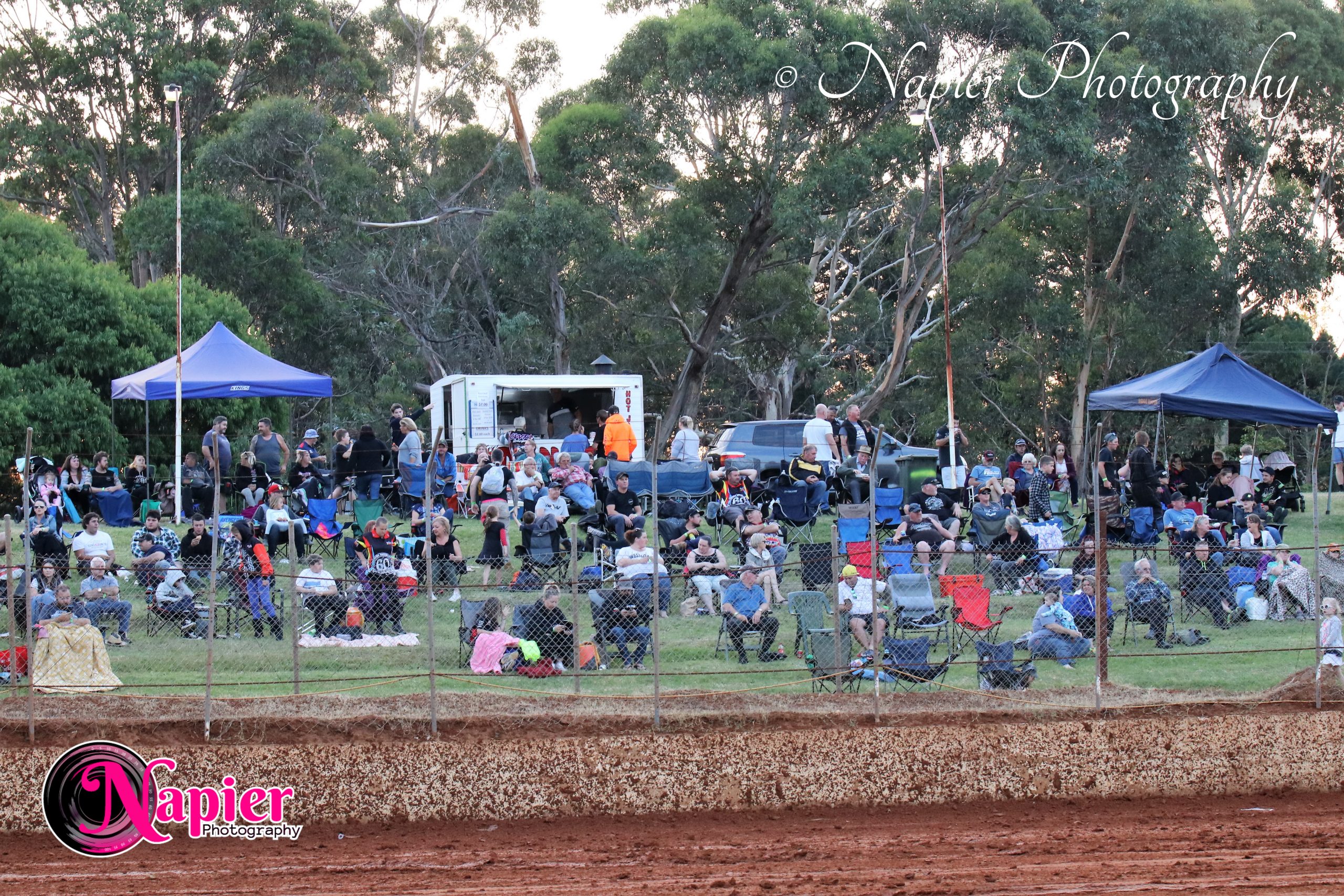 Nyora Raceway began in 1960 as a safe place for a group of local teenage boys to drive their old beat-up bombs.
It has now grown to be one of the largest speedway organisations in the state with approximately 150+ members and growing every year. They have expanded from starting with no sponsors to over 46 big and small sponsors including Miles Mechanical Pakenham, Burson's Pakenham, Tooradin Sports Club, John Duff & CO – Shell, Ramsdale Wreckers, Ultimate Awards and Shannon's Insurance just to name a few.
 On average Nyora Raceway hold an average of 10 race meets a year and include club classes – VSC Open Standard Saloons, VSC Ladies Standard Saloons, VSC Junior Standard Saloons, SSA Junior Sedans, VSC Sports Sedans and Vic Mini Sprints.
 They also run Wingless Sprints including the yearly 'Wingless Sprints ML Automotive Series', Modified Production Sedans, Street Stocks, V8 Dirt Modifieds and on occasion SDAV Hot Rods and Crash N Bash.
 Every year in May they hold a Demolition Derby with a fireworks display and car drop, in June The Bob Hickson Memorial 50 Lapper and in December Santa visits with fireworks.
With a tiered hill for spectators to sit everyone gets a good view. Pits are generally open before a meet to see the race cars and meet the drivers and there is always food vans on top of the hill and the Cricket Club next to the toilets open and run their canteen.